What is a Sitemap?
A sitemap may refer to one of two things:

Continues after this ▼

1) HTML Sitemap – a visible map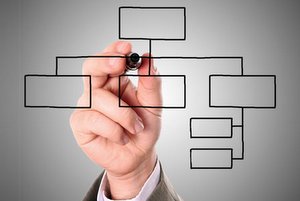 An HTML sitemap is a page on a website that shows links to all pages on the website. This can help visitors to find a resource they are looking for, but maybe more importantly, it helps Search Engine bots to find all the website's pages in order to index them. By linking to the sitemap from every page of the website, the sitemap "flatterns" your link structure so that no page is more than "two links away" from the homepage.

2) XML Sitemap – an invisible map
An XML sitemap is a file that lists all URLs on a website along with some metadata that gives information to the search engine about each URL, like when it was updated, how often it is likely to change, and how important the page is relative to the other pages on the website.
More about the XML sitemap format and FAQ.